We finished up jakes xs650 hardtail for his frame this week, Here's a couple of progression shots.
Laying out the jig...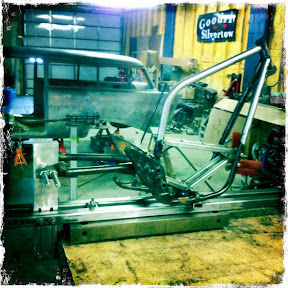 All bent up and ready for welding...
And the finished hardtail. We need to finish a couple braces for the rear, and then on to the rest of the build. Also check out the front gusset area, we cleaned all the factory junk up and added our own window gusset.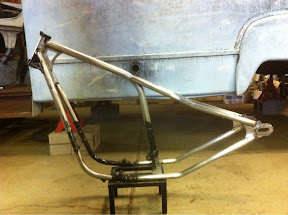 This is going to be one cool little ripper. Oh and notice the step van has made it into the shop and the frame is missing? Updates coming soon.......